Design matters. But design is more than just aesthetics. Design has a purpose, conveys a message, and makes a connection in the mind of your audience. Design is the journey, and the destination is your brand firmly in the audience's mind. And, because we know that the most challenging journeys are made easier with a partner, we've developed an agency model that embodies that collaborative spirit. It is intentionally different from a typical agency.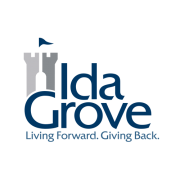 A good, effective identity is the careful process of identifying your voice and graphically portraying its end goals. In many cases, the simplest identities are the most involved to develop. A great identity speaks volumes, often in just a gesture or simple mark and a carefully conceived color palette. The best identities are simple, elegant and memorable.
A strong identity has the power to draw attention, inspire your audience and imply excellence. Simply put, it's the difference between being the star attraction in a crowd or being lost in it.
Our typical process delivers 3 – 12 concepts (depending upon the scope of the project), and as the narrative grows stronger and the concepts are finessed, the right identity emerges, as if it were a natural conclusion. After the selection of the new visual identity, Spireworks will begin to build out your core visual pieces and the tools that will allow your organization's team and departments to consistently and coherently present the new brand to all of your constituents. Spireworks can provide complete project management for all the deliverables. The timing of this process is somewhat ambiguous and will depend largely on the audit of your existing materials, the needs of the various departments, and the availability of the stakeholders to provide timely feedback.
Although not an exhaustive list, the deliverables will include:
Core Visual Pieces:

All primary and secondary marks formatted for different media requirements
Core collateral pieces (business card, letterhead, envelope(s), social media icons and templates)
Document templates (in Microsoft Word) for other needs
Tailored logos for individual departments (if applicable)

Tools and Guides:

Brand Guide to provide direction on color use, typography, sizing, and other usage specifics
Brand Rationale to tell the story of the new identity
Clientele Brand Development